Cheerleaders don't always get the credit they deserve. So, we decided to use All Star Nationals - the biggest competition of the year – as an opportunity to give these cheerleaders profile pictures worthy of the athletes they are.
Collaborating with Red Photo Booth and photographer Clay Hayner, we installed two photo booths at the All Star Nationals event, complete with customized lighting and framing.

The response was overwhelming. Pictures from the photo booth began to show up all across social media. By the end of All Star Nationals, we had over 4,000 portraits of athletes, coaches, and teams.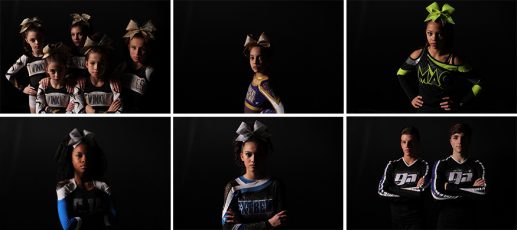 Of course, we couldn't stop there. From those photos we created a video to pay homage to all of the athletes of NCA. Enjoy.